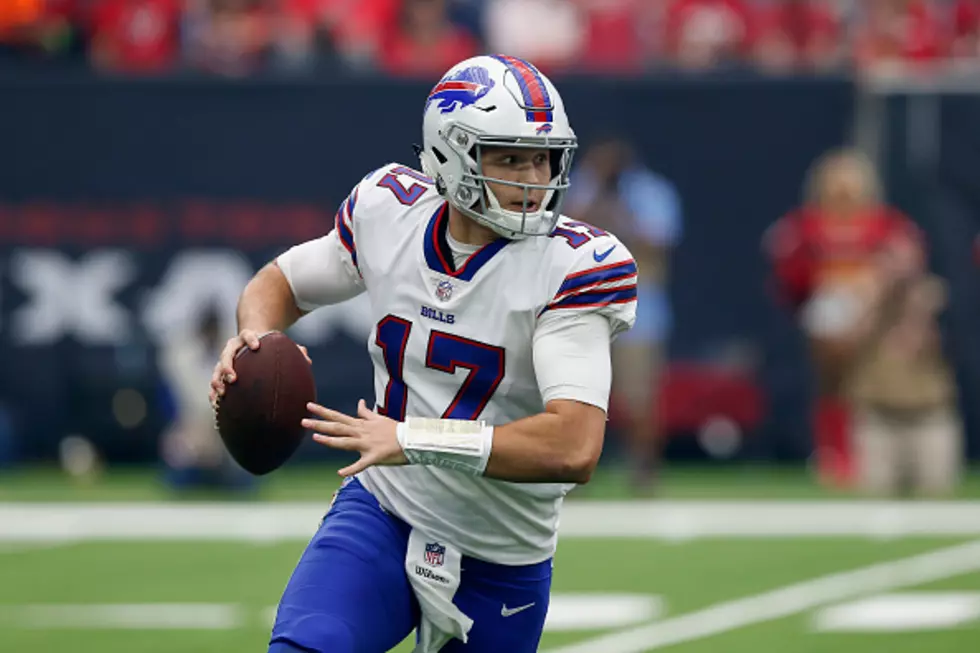 Bills Will Play At The Houston Texans In Their Wild Card Playoff Game
Getty Images
The Bills rested most of their players against the New York Jets on Sunday in a meaningless game on Sunday, as they lost, 13-6. That's not the story, though.
Enter your number to get our free mobile app
The Bills playoff opponent next weekend has been determined. The Bills will travel to Houston to play the Texans at 4:35 pm EST this Saturday on ABC (channel 7).
The Kansas City Chiefs won their game today against the Los Angeles Chargers, which means that Houston was locked into the number four seed -- with the Bills already locked into the fifth seed.
The sweet irony? The New England Patriots lost to the Miami Dolphins today (against former Bills QB Ryan Fitzpatrick), so they lost out on the first-round bye in the AFC playoffs, which will now go to the Chiefs!
The last time the Bills played the Texans was in Week 6 of last season; losing 20-13 in Houston. Allen was hurt during that game however and former Bills quarterback Nate Peterman had to play much of the game.
The Texans have offensive weapons with duel-threat quarterback DeShaun Watson and all-pro wide receiver DeAndre Hopkins but the Texans defense is where they've had troubles this season, and could be where the Bills can capitalize. We already know the Bills defense is among the best in the league.
Get ready for a road trip to Houston, Bills Mafia!
Here are some more articles you might enjoy: