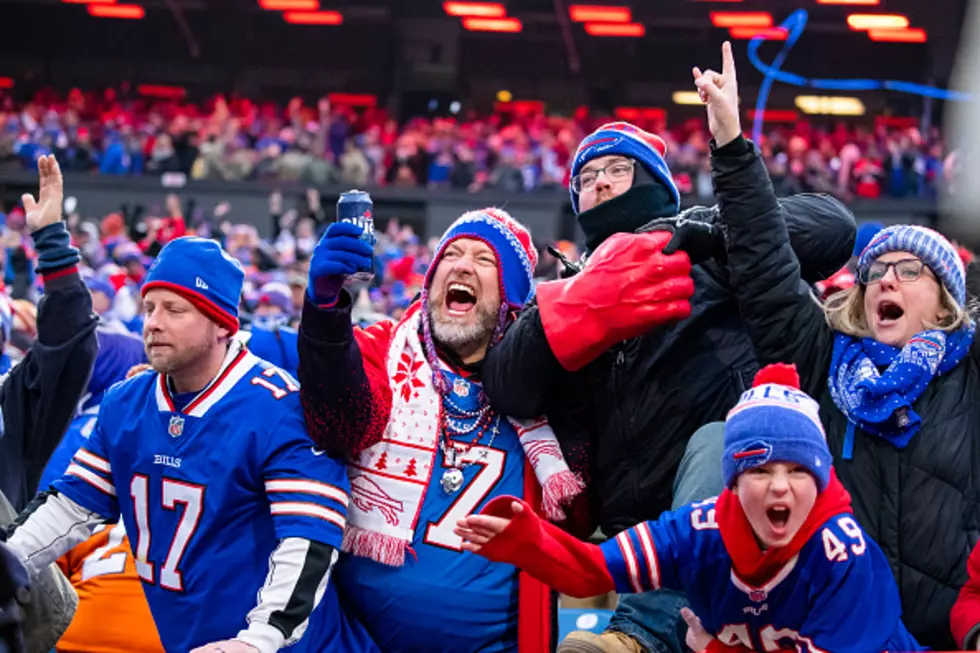 Bills Lost On The Field, But They Were Big Winners In TV Ratings
Getty Images
Buffalo Bills fans are like no other. You are the most committed and just play fun.  I can safely say that, as a new transplant to the area, three years ago.
All that love and devotion might be behind some major TV ratings.  Yes.  You and I were not alone in watching the Bills wildcard playoff game.  It seems everyone was watching!
It was the most-viewed NFL wild-card game ever on ESPN and ABC and averaged 26,409,000 viewers, with a high of 35,450,000 during overtime.  National viewership for the Bills-Texans game was up 14% from the viewership for the Texans' wild-card loss to Indianapolis in 2019.
So, next year when we DO go to the Superbowl, you know that game will set TV records. Pretty much the whole world will be watching. Go Bills Forever!