Today in History Quiz – November 27th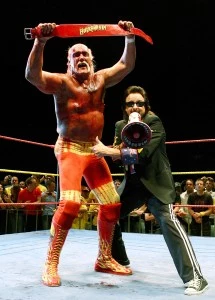 On this day in 1991, the Undertaker defeated Hulk Hogan to become the new WWF champion. Hogan later got his revenge on the Undertaker by:
a) Defeating him that same year.
b) Defeating him in 2002.
c) Forcing him to watch a "Hogan Knows Best" marathon.