Binghamton Eateries Offer Halloween Freebies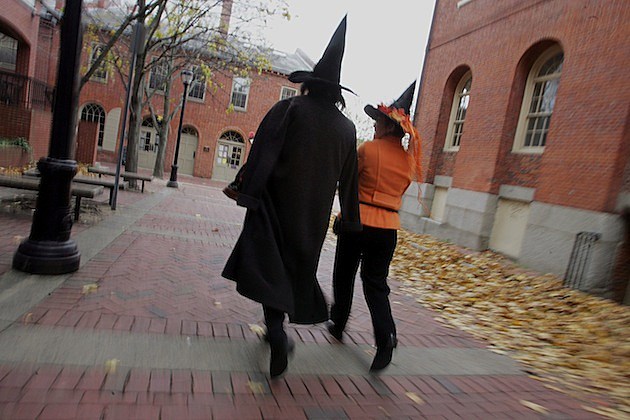 Savvy business owners know Halloween creates opportunities to make extra money and that translates to savings for you and me. 
A couple of local eateries have started offering customers Halloween freebies to suck in customers. And I say if they want to offer up things for free, we should take them up on it, right?
Chains like Olive Garden and Red Lobster are offering free kids meals for much of this Halloween week. You just need to sign-up for the deal at their website and purchase of an adult entree when you show up.
IHOP is giving kids aged 12 and under a free Halloween "Scary Face" Pancake, which features a whipped-cream smile dotted with candy corn and Chipotle will offer its annual "Boorito" promotion, which gives all customers dressed in costumes a $3 burrito, bowl, salad, or order of tacos.
Outback Steakhouse is offering free kids meal for kids 10 and under with purchase of an adult entree. Say "free kids meal" to your server and remember this is good today only.
I can't confirm these, so you might want to do a little double checking, but according to some Hawk Morning Show Facebook friends, there are a couple of other places in the Southern Tier offering freebies and discounts for Halloween.
Vickie Cordero says that Frosty Joes in Kirkwood is giving out free kiddie cones to the children Halloween night. It's their last week to be open for the season.
Jennifer Schneider says that the Cider Mill in Endicott is handing out free candy apples at if you're in costume and also that Sonic is offering .49 cent corn dogs.
Cindy Short- says Ice Cream Works in Owego is giving out a free ice cream cone and Nestle Town House in Vestal (Olum's plaza) is giving away a free cookie.
Keep in mind that these offers are good at participating locations only.